Current Shop Hours:
10:00AM to 4:30PM
Tues thru Thur
email:gary@garydahle.com
We can repair your guitar amp, bass amp, tube amp, solid state amp, P.A. system, mixer, power amp, guitar wiring, bass wiring, speaker system, effects pedals and other pro audio equipment. We are an authorized repair center for many brands. Work is done in our repair shop located in Sarasota, Florida. Check our used gear for amps, mixers, speakers and other equipment. We are a Groove Tubes dealer. We do Mercury Magnetics transformer installs. Check the photo gallery for some photos of vintage tube amps and other equipment in for repair.

Thanks for stopping by!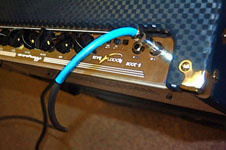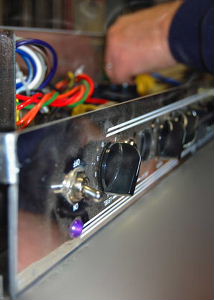 ABOUT US
Gary Dahle Pro Audio Repair specializes in the repair of musical electronics, and has been providing personalized service to musicians in the Sarasota/Gulf Coast region for more than 15 years. We repair all types of guitar and bass amplifiers including tube and solid state units, guitar and bass wiring, effects pedals, P.A. equipment including mixers, power amps and speaker systems, and are authorized to service most major brands.

Repairs are done in our shop in Sarasota, Florida, and each piece of equipment brought to Gary Dahle Pro Audio Repair is processed and diagnosed using specialized electronic test equipment. We have a large inventory of parts on hand, or can attain most parts within a few days, to assure a speedy turnaround. Although turnaround time depends on the nature of the repair, and the availability of parts and schematics, typical turnaround time for most items is less than a week.

After each item is repaired and before returning it to the customer, it is played and run through its basic functions to assure the initial problem is resolved as well as to assess any other issues that might affect performance. Our expertise and personalized service keeps customers returning for their pro audio repairs!