Current Shop Hours:
10:00AM to 4:30PM
Tues thru Thur

email:gary@garydahle.com
We can repair your guitar amp, bass amp, tube amp, solid state amp, P.A. system, mixer, power amp, guitar wiring, bass wiring, speaker system, effects pedals and other pro audio equipment. We are an authorized repair center for many brands. Work is done in our repair shop located in Sarasota, Florida. Check our used gear for amps, mixers, speakers and other equipment. We are a Groove Tubes dealer. We do Mercury Magnetics transformer installs. Check the photo gallery for some photos of vintage tube amps and other equipment in for repair.

Thanks for stopping by!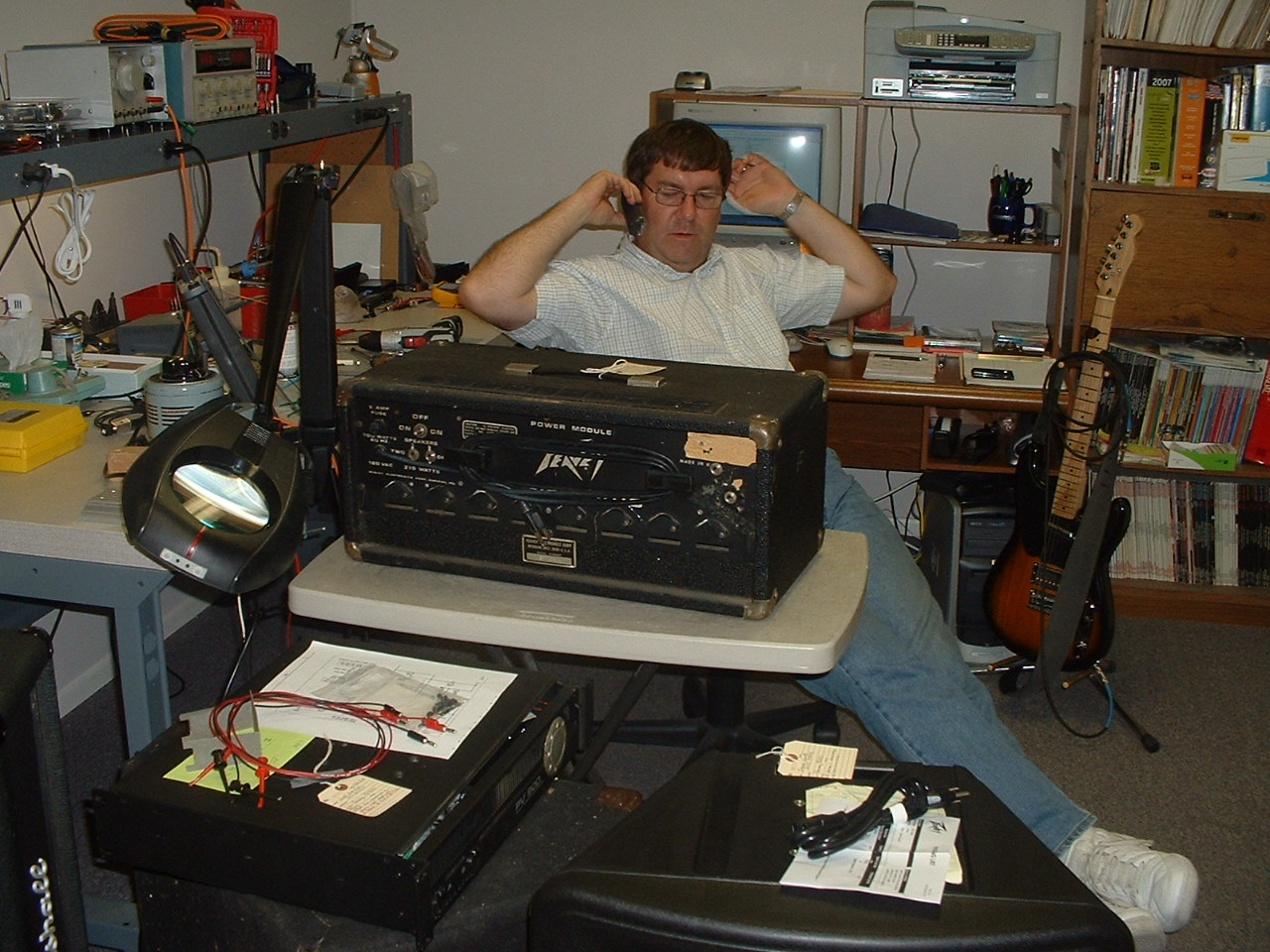 Welcome to our web site!
We've been doing repairs for Sarasota-area musicians and sound technicians for over 20 years. From warranty repairs on new products to your favorite vintage gear, we are here to keep your
equipment working and in top shape.
Currently doing repairs at 507 Hancock Ave. We are located about an hour south of Tampa and about an hour north of Fort Myers.
We Service most Major Brands!

Acoustic
Ampeg
B52
Bogner
Budda
Crate
Crest Audio
Eden
EVH
Epiphone
Fender
Gallien-Krueger
Gibson
Gretsch
Groove Tubes
Hartke
Hiwatt
Hughes&Kettner
Kustom
Laney
Line6
Mackie
Magnatone
Marshall
Matchless
Mesa Boogie
Musicman
Orange
Peavey
Polytone
Randall
Roland
Samson
Silvertone
Soldano
Sound City
Sound Tech
Sovtek
Standel
Sunn
Supro
SWR
Trace Elliott
Traynor
Valco
Vox
Yamaha
Yorkville
and others...